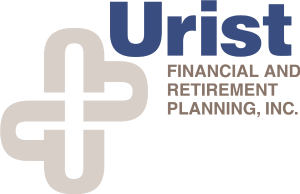 Financial Planning for Retirement
Everyone has a vision for retirement. However, developing and executing the financial strategies that will turn that vision into reality can be complicated. Whether you are just getting started or fine-tuning your retirement plan, Urist Financial and Retirement Planning will help you identify your specific retirement goals, develop a plan and strategy that can help you address them. The Urist Financial and Retirement Planning process can help you:
Prioritize your retirement plans and goals
Determine your income needs
Identify issues and opportunities
Recognize and manage retirement risks
Identify potential strategies for addressing gaps
Implement a retirement income strategy
Monitor and update your strategy
Financial planning is an essential resource before, during and after retirement. You will likely need more retirement savings to support a longer, more active and healthier lifestyle than previous generations.
Urist Financial and Retirement Planning will provide you with practical, easy-to-understand information about how to prepare for retirement. We have the experience to answer your questions and assist you through all stages with the following services:
Before Retirement
Consolidate and Value Assets
Analyze Liabilities
Discuss and Prioritize Goals
Project Retirement Needs
Analyze Insurance Needs
Analyze Long Term Cash Flow and Net Worth
Create an Investment Plan Within Your Risk Tolerance
Manage Investments
Monitor Results
Update Financial and/or Investment Plans
During Retirement
Review Current Financial Position
Discuss Your Personal Benefits Plans (Insurance, Social Security, Employment and Veteran's)
Create an Investment Plan Within Your Risk Tolerance
Review and Reallocate Investments
Establish a Plan to Minimize Taxes
Review Estate Planning Documents
After Retirement
Oversee Asset Transfers and Distributions
Review Budgeting and Money Management Systems
Manage Investments
Monitor Results
Update Plans
Each retirement situation is unique and requires the knowledge and experience to provide strategies aimed at maximizing opportunities and helping minimize mistakes. Urist Financial and Retirement Planning has assisted clients with retirement issues over many years and strives to ensure that your situation is handled correctly and efficiently.
If you would like to confidentially discuss your retirement, please call our office or click here to schedule a no-fee, no obligation appointment.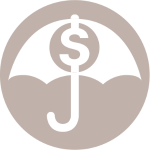 Filing for Social Security?
Time is Your Friend
Addressing a Retirement Savings Shortfall
Getting "Over-the-Hill to Help Prepare Yourself for Retirement"
Tips To Help You Retire Early
Prince, Pauper or In-Between: How Long Can You Live on Your Savings?
A 5-Year Countdown to Retirement
Failure to Launch: Get your kids out of your 401(k)!
4 Retirement Plan Strategies That Seek to Grow Your Money
Retirement Plan Contribution and Distribution Summary for Persons Age 70 and Over