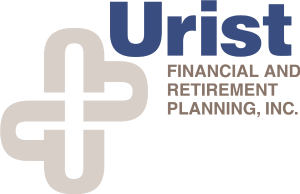 Company and Client Code of Conduct
Your financial future is very important to us. We promise to conduct ourselves in the following manner:
We will be honest and trustworthy
We will keep your personal information and conversations confidential
We will only offer advice in areas we are qualified in
We will provide independent advice
We will only make recommendations that are suitable to your individual circumstances
We will fully disclose how we are compensated for our services
We will point out any potential conflict of interest
We will treat you in a courteous and kind manner
We will respond to your phone calls and emails (always copy 2 of us) within the same or next business day
What we expect from clients of Urist Financial and Retirement Planning, Inc.
They will advise us of changes in their situation that could affect their finances (divorce, family death, loss of job, retirement, etc.)
They will inform us when they are uncomfortable with their account fluctuation and desire a reevaluation of their risk profile
They will inform us of any financial issues that concern them and are relevant to their planning
They will provide timely and accurate financial information when requested
They will treat us in a courteous and kind manner
They will consider recommending our services to others which will enable us to grow and maintain our high level of service to our existing clients.