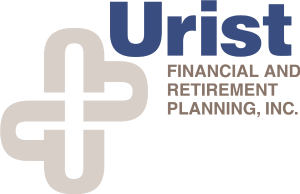 Everyone has accumulated assets during their lifetime. Real estate, savings accounts, retirement accounts, investment accounts, insurance policies and pension plans all add up to significant amounts of money. Managing that money takes time, effort and experience that many individuals do not have. Ask yourself these questions:
Do I have the time to do the research?
Do I have the experience, knowledge or skills when it comes to investing?
Do I have the ability to ride out the market?
If things go wrong, will I know what to do?
Urist Financial and Retirement Planning is your planning partner. We can help you establish and pursue your financial goals with a thorough and systematic approach to financial management. This approach includes the following services:
Consolidate and Value Assets
Analyze Liabilities
Discuss and Prioritize Goals
Project Retirement Needs
Analyze Insurance Needs
Analyze Long Term Cash Flow and Net Worth
Create an Investment Plan Within Your Risk Tolerance
Manage Investments
Monitor Results
Update Financial and/or Investment Plans
Help Minimize Taxes
Develop Legacy Plans
Urist Financial and Retirement Planning can provide you with practical, independent, objective and easy-to-understand information about your financial plan. We have the experience to answer your questions and assist you through all stages of your planning process.
Each situation is unique and requires the knowledge and experience to help assist you in working towards the goal of maximizing opportunities and minimizing mistakes. Urist Financial and Retirement Planning has assisted clients with financial planning and asset management issues over many years and aim to ensure that your situation is handled correctly and efficiently.
If you would like to confidentially discuss your situation, please call our office or click here to schedule a no-fee, no obligation appointment.